Oats are prized as an important feed grain crop in the United States and globally. There is increasing interest in oats for human consumption, as oats provide numerous health benefits that include the lowering of LDL cholesterol and reduced risk cardiovascular disease. Oat is a valuable crop agronomically due to its ability to improve soil fertility and control weeds.
US Department of Agriculture (USDA) oat breeding efforts exist at several locations across the upper Midwest and Great Plains regions. The National Small Grains Collection in Aberdeen, Idaho houses over 21,000 samples of oat and oat-related plant material. The collection represents a largely untapped resource for oat improvement. USDA facilities for oat breeding, genotyping, chemical composition and quality are located at the Cereal Crops Research Unit in Fargo, ND. The Cereal Disease Lab in St. Paul, MN has long been a center for research on oat crown rust, the most widespread and damaging oat disease. ARS conducts research in Brookings, SD on farming practices using oat to improve soil health at the North Central Agricultural Research Laboratory.
The USDA Agricultural Research Service plays an important role for oat breeding at land-grant universities by organizing the Uniform Oat Performance Nurseries, where oat lines are tested on their way to potential variety release. University-based breeding programs have long played an important role in oat improvement in the United States as well. Data from these public sector efforts is curated and made public through oat.triticeaetoolbox.org.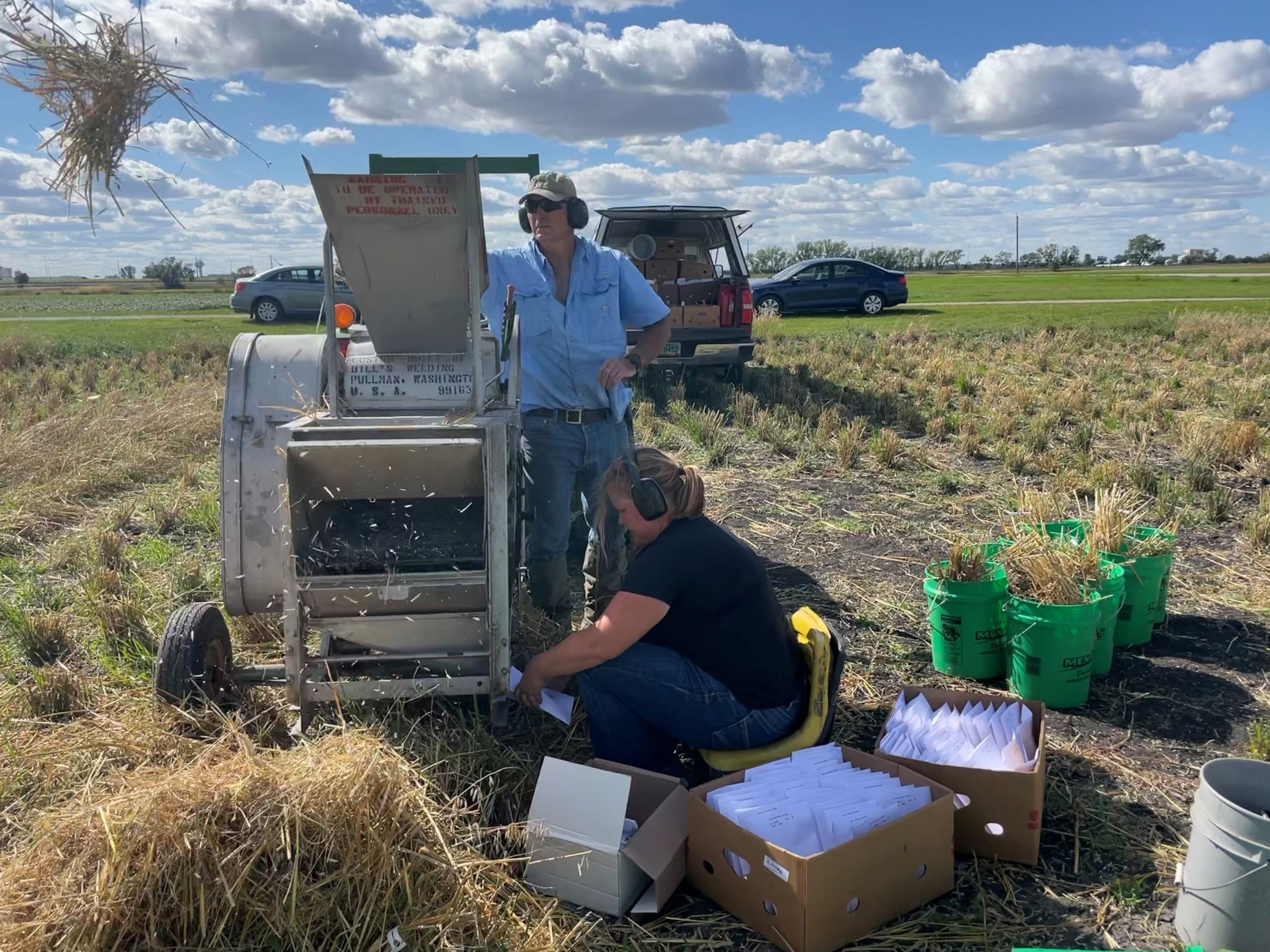 USDA-ARS Biological Science Aid Cayley Steen and NDSU Research Specialist John Davies harvest oats at the Edward T. Schafer Agricultural Research Center in Fargo, North Dakota.